Birmingham's jewellery quarter is the largest surviving quarter of Victorian and 20th-century buildings still used for jewellery making in the UK, making it historically significant in the UK and world. With many businesses using original equipment and manufacturing methods it is a place of industrial interest as well as architectural. Beautiful to look at and fascinating to explore, the area is a must for visitors to Birmingham. There are many things this area is famous for. Here are some of them.
A long history

The first jeweller set up in Birmingham in the 1500s. The craft has thrived and endured to this day, with all manner of metalwork being designed and manufactured in the area for the last five hundred years.
Historical significance

The jewellery workshops and tools in use in the quarter are almost 200 years old and are still the best manufacturing methods available. The tools from the 18th and 19th century are unique to this extraordinary quarter.
Huge employment

At its peak in 1913, 70,000 people were employed in the jewellery quarter. The figure is more likely to be around 6,000 today due to a decline in the business. The area still has an intimate feel, with jewellery business owners and other retailers working side by side in this area.
Whistles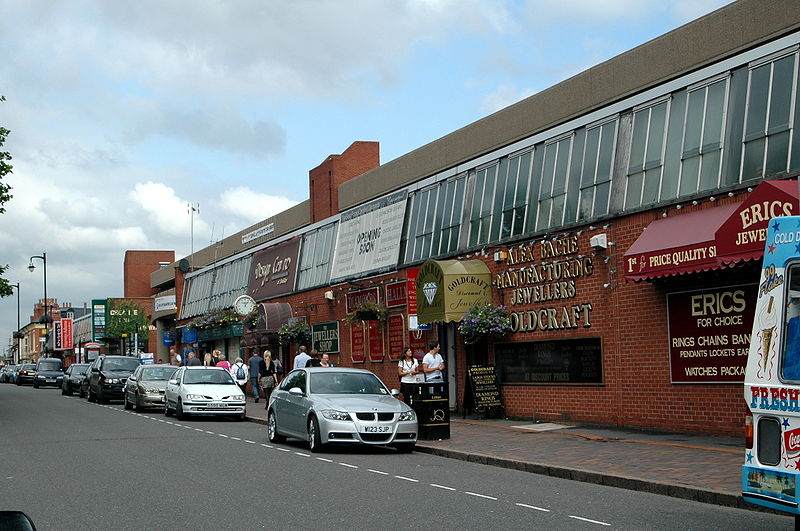 The quarter is renowned for famous whistles. There have been many historically significant whistles made here. The whistle for the Titanic was made in Birmingham. The first referee's whistle was made here as were the whistles used by the police.
Cups and trophies

The quarter has a long history of making some of the most visible trophies and awards in the sporting world. The original FA cup was made here. The Lonsdale boxing champion belts are made here still. The PFA and FIFA awards are also still made here.
Buildings

The quarter has some striking architecture with many listed buildings in the area. Various buildings have been renovated and the area has opened up for residential use such as No.8 Waterloo Street apartments. It is a popular place to live with many people looking for serviced apartments in Birmingham.
Famous coffins
The Newman Brothers factory provided the coffins for high profile politicians and royalty including Neville Chamberlain, Winston Churchill and Diana, Princess of Wales.